We have invested in Scottish Highlander Beef for it's ultra leanness. This beef is as low in fat and cholesteral as white meat chicken. The animals are intelligent, easy going foragers that are well-suited to the Hilltowns of Albany County. They have free range of our pastures and feed on grass during the summer and hay in the winter.
After over 20 years of raising our own beef for our own personal and family consumption, we have determined that this is the best all-beef, no fat beef you can get! The flavor is very similar to Bison meat.
We will have limited amounts highland beef available in 2012.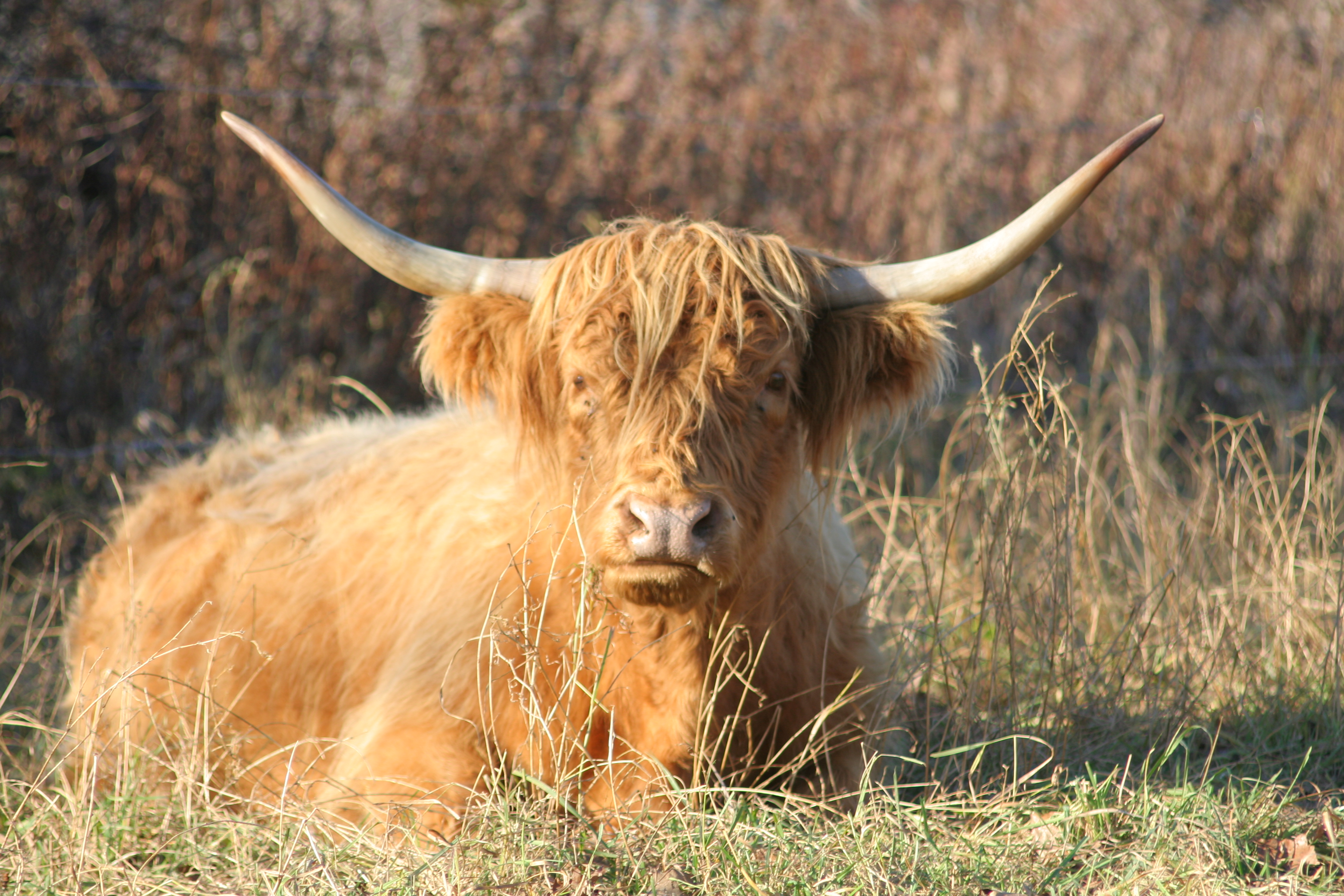 Our fearless herd leader, Allison.